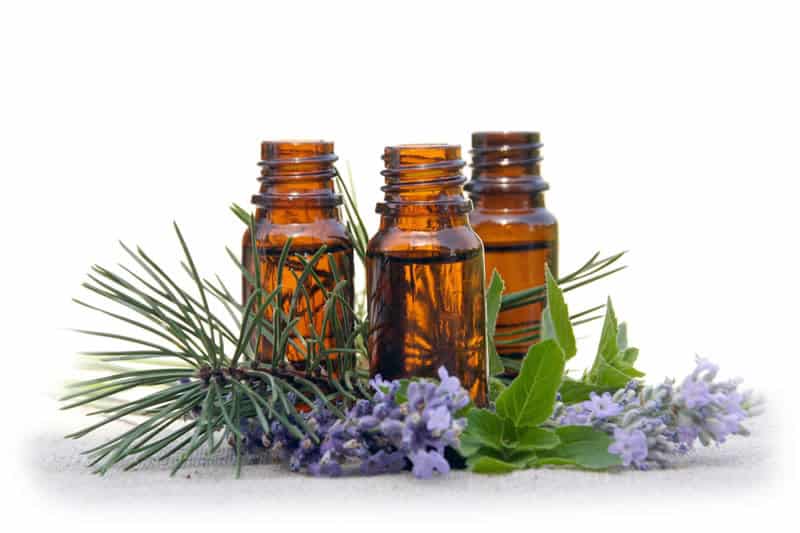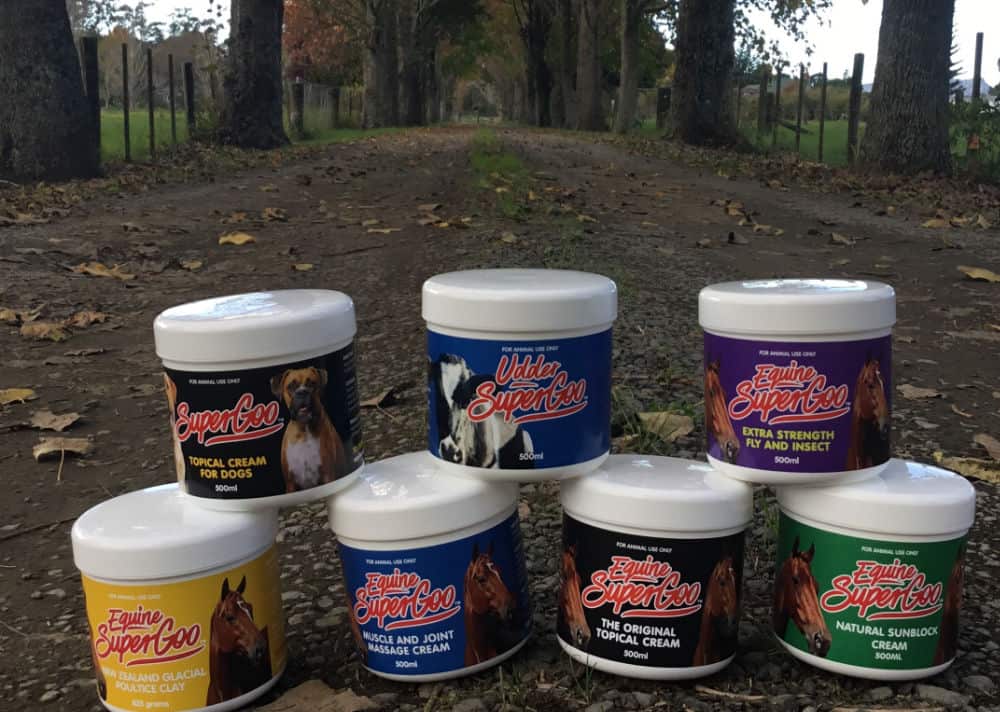 Made with 100% pure therapeutic essential oils, aloe vera and Vitamin E
We wanted to fill the gap in the market with natural quality topical products made in New Zealand for horse owners, the racing industry and farmers etc.

 Here is how we started. Some time ago our 15 year old daughter, Aimee, went to work at Event Stars in Cambridge, and she fell in love with Kerry O'Reilly, a stunning bay gelding. Kerry, an ex-racehorse, born and bred in the Waikato,  was one of the 24 competitors in the 2006 Melbourne Cup, the world's richest handicap race. He came 11th place in this race which was an indication of the respect he commanded on the track. He also won the Waikato Gold Cup in 2005, and came second place in New Zealand's richest race, the Kelt Capital Stakes in 2006. 

After failing to find a product to help with his mud fever we created our own and now with its' superior antifungal and antibacterial qualities Super Goo is now the "Go To" for any problems whether it is a wound, rash, scratch or fungal issue. Our customers have contacted us with amazing testimonials and some have had great success with sarcoids too. It has become our signature product, and is made up of a formula of aqueous cream, emu oil and 100% pure therapeutic essential oils and aloe vera. 

We have  stockists all over New Zealand amongst them are the Cambridge Equine Hospital, 27 vets and saddlery shops, Horselands, Saddleworld's and feed shops. 

 Testimonials:  "Seriously the best stuff I haven't used anything else since buying this !!!! Love this product💯"Julie horne

"The most amazing healing cream you will ever use. 😉😉😉" P Roberts 
'Tried Equine Super Goo on Arnie's boot rub. It works a treat – and has dried it up nicely. Next day Arnie's rub is 100% gone – I was gobsmacked!! It gets slapped on everything now, rashes, wounds, cuts and especially awesome on mud fever."
" The Original Topical Goo is a versatile ointment for use on all injuries. We have had fantastic results helping with mud fever/greasy heel plus, cuts and rashes with minimal infection"
All of our products smell divine and with natural essential oils you know they will be gentle and effective. The Topical has anti fungal and antibacterial qualities.
Ëlizabeth, Thank you so much, I love Super Goo. I have a very skin sensitive horse that gets a bit of rain rot. He used to hate me touching it. But obviously loves Super Goo. The first time I put it on I thought he was going to lie down he loved it that much! And it smells great and lovely on your hands." Stephanie Hodges
"She was so bad we were going to put her down, until we used Equine Super Goo ." B MacDonald
"Love love love this stuff ❤ Had a mare catch herself on a gate gudgen. Applied super goo twice
daily, there was no infection, not even a scar! Highly recommend it and its my first go to for any cut,
scrape or what ever 😃"' Chris Davies
"I have even used it to grow back my mare's mane that had completely rubbed out. It is like gold!"
A Thomas
"Love Super Goo, it is so easy to apply and gentle on sore parts of their bodies. Plus it smells so
nice" P Gleeson
 Our Products
We currently have many superb products in the range including facial products for the riders. Please note:  the courier price is built into the purchase price.
Subscribe To Our Newsletter